REVIEWS & MEDIA
My Story
People Magazine.com
Laura Fahrenthold sprinkled her husband's ashes across the US. Read more HERE!
"The writing is glorious. It's moving. It's heartbreaking. It's heart uplifting. I laughed. I cried. All the emotions…. It's like EAT PRAY LOVE but on four wheels. A great book club read. Lots of discussion points." Janet Joy Wilson
AMERICAN CAFE – VOICE OF AMERICA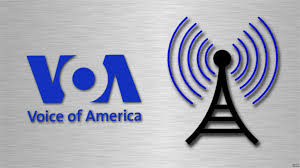 Voice of America is the largest U.S. international broadcaster. VOA produces digital, TV, and radio content in 47 languages which it distributes to affiliate stations around the globe. Click here to listen to Laura's interview with host David Byrd.
YAHOO! FINANCE TV
Legendary financial reporter's legacy lives on with wife's heartfelt tribute. Click here to watch Laura's interview with host Alexis Christoforous.
THE NEW YORK POST

HOW ROAD TRIPS HELPED ME HEAL AFTER MY HUSBAND'S DEATH
By Jane Ridley
After her husband, Mark Pittman, 52, died of a massive heart attack, Westchester mom of two Laura Fahrenthold struggled to cope. Here, the women's-magazine editor and author of the new memoir "The Pink Steering Wheel Chronicles: A Love Story" (Hatherleigh Press) tells Jane Ridley how an extraordinary 31,000-mile adventure in an RV helped her family heal.
To read the story, click HERE.
Book distribution and author event at four Costco locations in New York and New Jersey.
______________________________________________________________________________
Q104.3 New York's Classic Rock iHeartRADIO DJs Shelli Sonstein and Jim Kerr are now BIG fans of THE PINK STEERING WHEEL CHRONICLES.
Here's the live radio interview!
Brooklynites Find and Fill a Culture Gap in Yonkers
By JENNIFER MEDINA
YONKERS, NEW YORK
June 5 – Leave the fine wine and aged cheese in Chelsea. Visitors at the opening of an art gallery here on Sunday sipped beer from plastic cups and ate deep-fried corn dogs.
The food, as well as the name Y.O.H. Gallery – short for Yonkers-on-Hudson – was part of a self-conscious unpretentiousness that the creators were quick to acknowledge.
To continue reading, click here.
---
Do Yonkers Artists Find the Paint Greener in Peekskill?
By MAREK FUCHS
YONKERS, JUNE 12
The ambitious couple, Laura Fahrenthold and Mark Pittman, were up late one recent night and started talking about life since their move to Yonkers five years ago: the persecution complex that haunts many residents after so many years of segregation and school controversies; the unrealized potential of a city rich in history and disparate cultures.
To continue reading, click here.
REVIEWS:
How do you get past grief? Laura Fahrenthold drove through it with her two daughters, facing down everything from a hungry alligator to a broken heart while scattering her beloved husband Mark Pittman's ashes across North America—and then some. The story would be sad if it weren't so hilarious. And hilarious if it weren't so sad. In the end, they reconnect in eerie, unexpected and surprisingly moving ways.

—Amanda Bennett, Pulitzer Prize-winning author and investigative journalist
---
Laura Fahrenthold has constructed a jewel. We don't die anymore; we pass. The Pink Steering Wheel Chronicles passes all understanding and, in its courage, gives us life everlasting.

—Tom Keene, editor-at-large for Bloomberg News and host of Bloomberg Surveillance
---
Incredible. A brutally honest, fast-moving and ultimately transcendent book about love's life after death.

—David Fahrenthold, Washington Post, 2017 Pulitzer Prize winner
---
A most personal and profound book, The Pink Steering Wheel Chronicles teaches us that the facts of life are often found in dealing with death. Not just the part that's filled with pain and sorrow, but the other part, the one filled with rejoicing and honoring. And loving. The Pink Steering Wheel Chronicles is remarkable not just for how Laura handled her husband's sudden death, but for the journey she takes us on afterwards…A road trip of the heart. And a bright light for the road that lies ahead for all of us.

—Bill Ritter, WABC-TV Eyewitness News anchor
---
Most women, when they lose their husbands unexpectedly, are paralyzed by grief. Laura Fahrenthold—whose award-winning journalist husband succumbed to a heart attack on Thanksgiving Eve, 2009—got moving. With her two young daughters in tow, she decided to move forward—literally. She packed them all into an RV, changed the steering wheel to pink and proceeded to drive across America and Canada, scattering her husband's ashes. The result? A journey of self-discovery and renewal, love and hope. Go ahead: take the ride!

—Barbara Hoffman, Arts Editor, The New York Post
---
Laura Fahrenthold tells the story of her husband's death with unflinching honesty and a sincere vulnerability that makes you want to reach through the pages to hug her. She uses those same skills to tell the story of his death's aftermath, loading her bereft daughters into a used RV and crossing North American to spread his ashes in all the places they felt he'd like to live. Along the journey, she teaches us about grief, motherhood, humor and strength, revealing that such great loss can bring with it surprising gifts.

—Ellen Wulfhorst, Chief Correspondent, Americas, Thomson Reuters Foundation
---
Laura Fahrenhold tackles grief and loss in the most American of ways, hitting the road in a camper with two kids, a dog and her dead husband's ashes. Courageous, brutally honest and observant, The Pink Steering Wheel Chronicles is a classic road story of love and healing. It's also laugh-out-loud funny.

–Barbara Barker, Newsday
---
The Pink Steering Wheel Chronicles" is proof that loss isn't just about endings but also, if you're lucky, about beginnings.

Laura Fahrenthold perfectly describes what Buddhists call a bardo, a transition from one state of being to another. She reminds us that new beginnings don't come for free, but they do come. You just need the courage to get behind the wheel…and drive your way through it, one sprinkle of ashes at a time.

—Dean Starkman, author of The Watchdog That Didn't Bark: The Financial Crisis and the Disappearance of Investigative Journalism
---
Imagine a road trip with courage guru Brene Brown and Travels With Charley author John Steinbeck. The Pink Steering Wheel Chronicles is that book: an endearing, put-your-heart-back-together story of loss and hope that leaves you totally in awe of the human spirit.

—Robyn O'Brien, financial and food industry analyst. Author of The Unhealthy Truth
---
In a memoir that is funny and heartfelt, Laura Fahrenthold lives with the grief of losing her husband—the love of her life and her daughters' father. Her humor and buoyancy invigorate their family's unconventional approach to mourning and carry the reader forward with a faith that even a relationship cut short by death can continue to sustain us."

—Heather Harpham, New York Times bestselling author of Happiness: The Crooked Little Road to Semi-Ever After
---
The Pink Steering Wheel Chronicles is beautifully written and profoundly moving. Read it and enjoy the ride!

-Karen "Duff" Duffy, New York Times bestselling author of Backbone
---
A brave, put-your-heart-back-together-again book that's a lesson for all not to hide grief in dark corners, but rather to take it on the open road to celebrate life.

—Valerie Frankel, bestselling author of fifteen novels, including The Accidental Virgin
---
RV there yet?' The Pink Steering Wheel Chronicles is the ultimate RV road trip. Reeling from the traumatic death of her beloved husband, journalist Laura Fahrenthold embraces her grief, packs up the kids, the dog—and her husband's ashes—and hits the road. Follow Laura's brave, heartwarming, and humorous journey across Canada and beyond, one adventure—and misadventure—at a time. A quintessential tribute to a life well-lived, and a husband well-loved.

—Sandy Allen, Canadian Blog House
---
Prepare to go from laughing out loud to sobbing uncontrollably. As the captain of a recreational vehicle she named HaRVey, Laura navigates a 31,000 mile healing grief journey across North America with a pink steering wheel as her spiritual guide. The Pink Steering Wheel Chronicles will undoubtedly become this year's 'you have to read it' book club choice.

—Mike McNamara, CEO, Talent Blvd.